Hey guys,
been stalking / admiring cars on here a long time, posted on the facebook page the other day and they suggested i join and post some pictures on here.
at the moment i have a 1976 crown custom wagon cream with woodegrain tailgate (registered, we drive it on weekends and special occasions) we bought it off an old man who's sister had it from brand new, the spare wheel has never been on the car and everything is in crazy good condition.
a 1967 rt40 corona, lily white with black interior, original 2r motor that cranked over as soon as it got fuel to the carby and i drove it back to the shop.
a 1969 ke10 corolla, white with red vinyl interior, missing a few bits but body and interior is very nice.
my boyfriend picked up a 1969 first gen hilux for $50, all it needs is plugs and leads and it would run. awesome brown & white two tone paint.
slowly working on getting the hilux, corona and corolla back to original condition
all my photos say they are too large, i'm sure someone will tell me, or i will figure out how to post them
Kellie
Okey Dokey, wuth some assistance i am going to attempt to put these photos in haha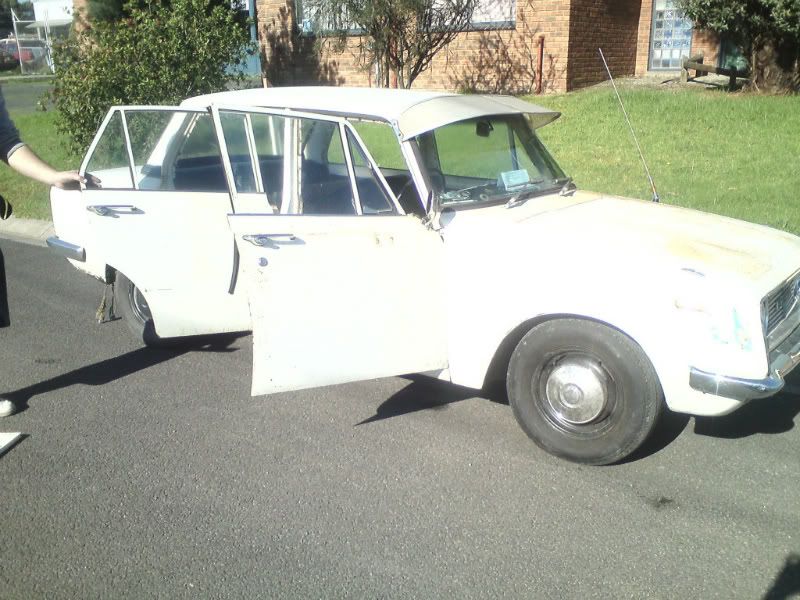 the rt40 corona
the corona and the first gen hilux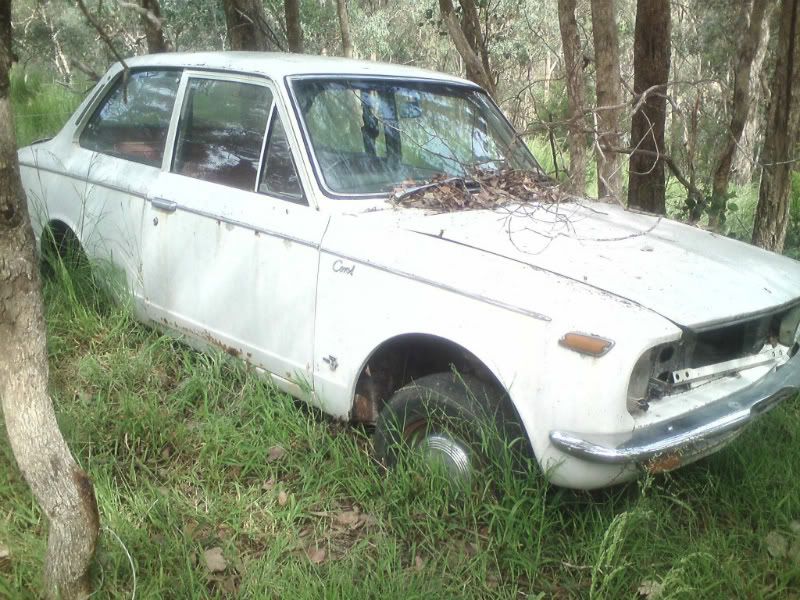 the ke10 corolla in the nieghbours paddock where i found it
the crown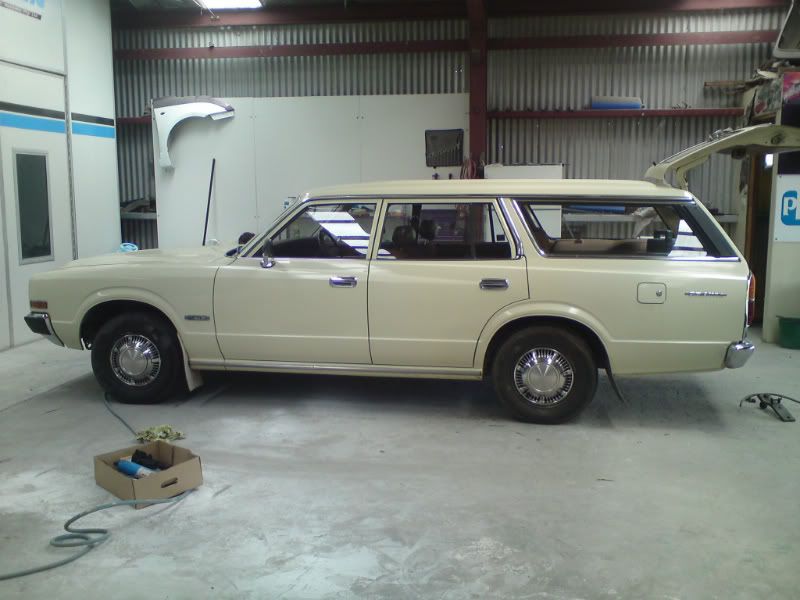 the crown again
the crowns grille, feat. RACV badge
the crowns original NRMA, RACV stickers
the crowns JNC stickers