Thanks guys! Here's an update
Whooooooo! My box finally has a real name! It came to me during track day. It was the first time that I really got to know the my Lancer on the track . It's the first time where I wasn't half the time on the paddock repairing stuff.
This time, I just kept on driving without any problems. I had good tires, and the surge tank kept a steady supply of gas. Plus the negative camber in the front helped a lot. Before, a lot of stuff wasn't really working out and/or I kept on changing so many things so I never really drove my Lancer consistently. But yesterday I was able to.
Inspired by it's super twitchy handling, light weight, not so solid build quality, the sound it makes that resembles a low flying aircraft(according to my friend), and the dedication of a kamikaze pilot to drive, I named her based on a famous Japanese Mitsubishi Fighter Jet.
I now name her, ZERO!
Track Day Results:
I was second fastest of the day whoooo! Second to our Subaru WRX. The gap was only 0.7 seconds.
Then we had an official drag race between our H22 Accord and myself the 4G63 Box. Best out of 3 rounds.
1st heat: We launched, the Accord got the launch (Federal RSRs are good tires O_O. Even if he was FWD, he still god the jump on the launch!)... But he missed second so I was able to pull away and win! Yeeeeey
2nd heat: I knew he was actually faster... So I had to bring out my A game if I wanted to win this... Then at launch... The Accord suddenly snapped its axles... Which meant... I won this round! Hahahahaha
It was a good day! Although I wrecked some rear bushings that I'd need to replace on Monday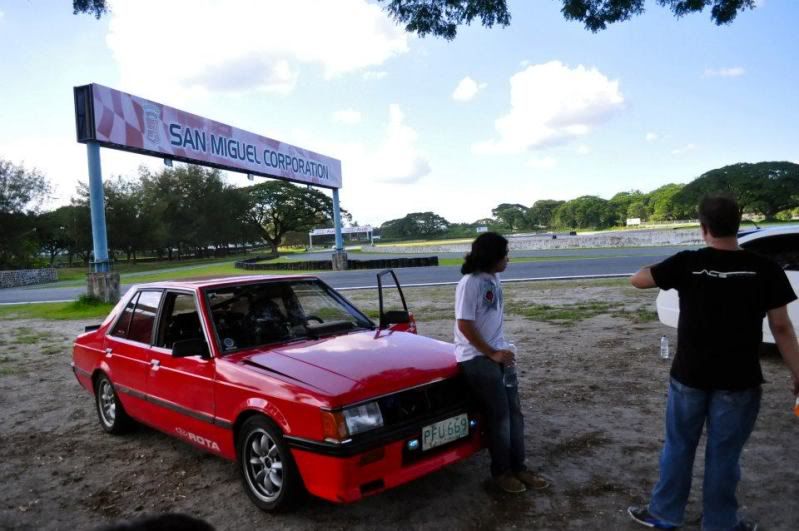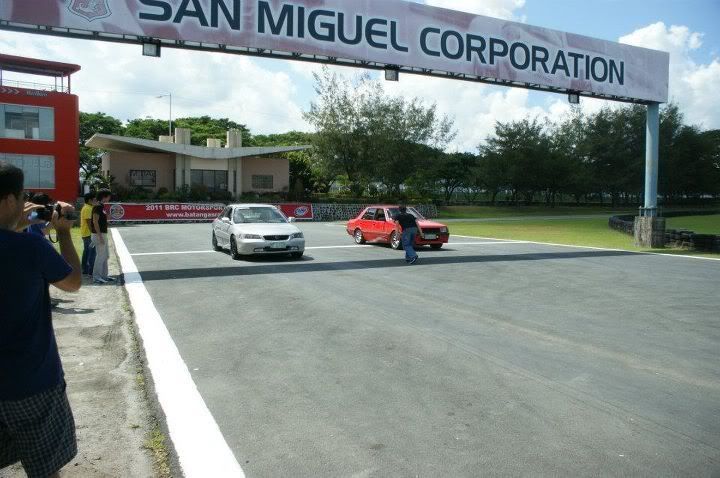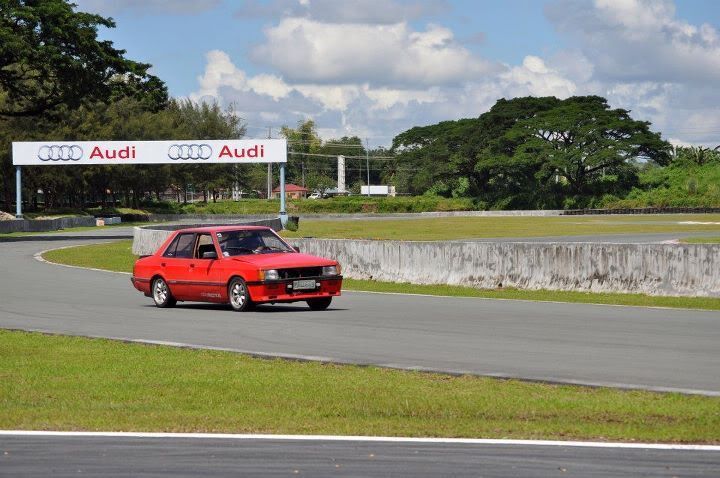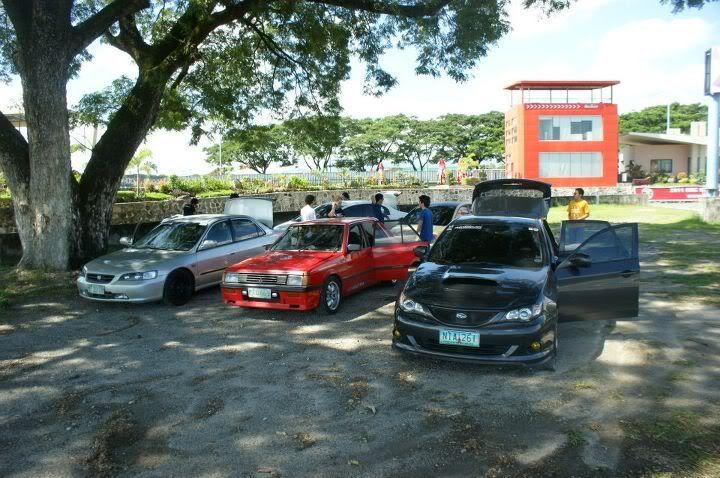 Photos care of my friends