Hey, cheers mate! My Liteace got scrapped, however the 5K that was in it will live on in the KP!
Ok, so a few photo's of what I have been up to when time has permitted...
In an effort to drum up some kind of motivation I had a quick mock up of a few of the sets of rims that are littering my shed at present...
13x6 +6 Advan A3A's (165/65 Nankangs on them)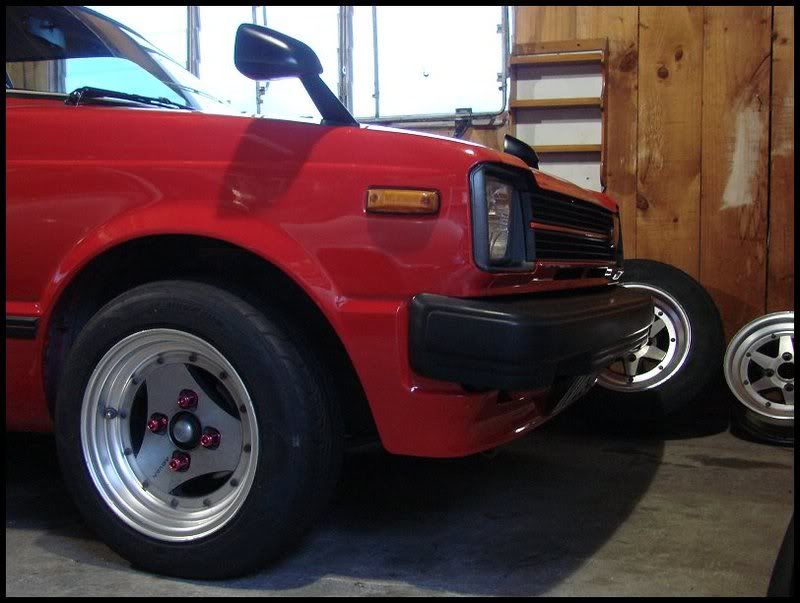 13x6 +15 Bridgestone Stage 4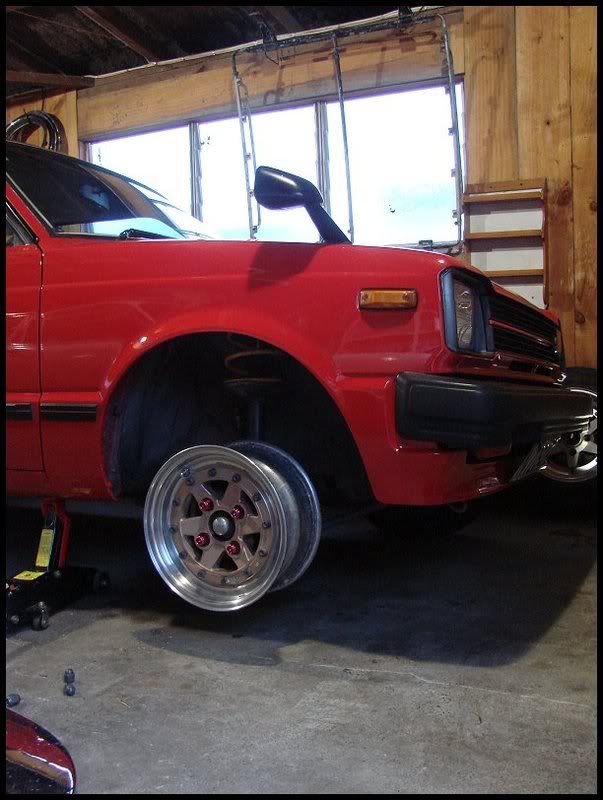 14x6 +10 SSR Longchamp XR4 (looks nicer than I expected!)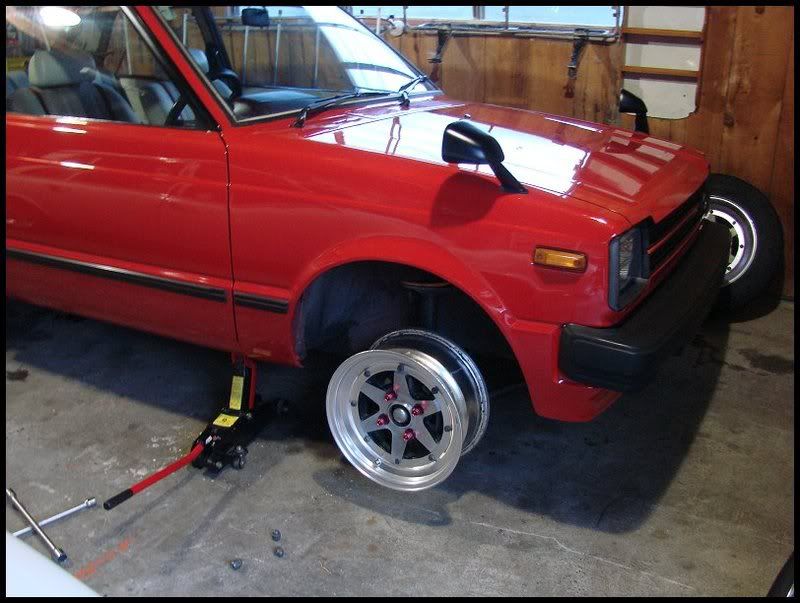 Kind of worked anyway, as far as motivating me went.
Have been cleaning up various front end bits and pieces so that when I finally get the coilovers finished (will be able to assemble them next weekend all going to plan) I can then bolt up a whole swag of recond parts to them, so in effect everything will be brand spankers - with the exception of the brake discs, which I'm pretty much finding impossible to source UNLESS I want to opt for horrendously expensive Toyota Genuine Parts, which there'll be a month wait on ex Japan anyway...
So, a before and after shot of the calipers. Cleaned by hand, then taken back to metal (or close to) with a soft wire brush wheel.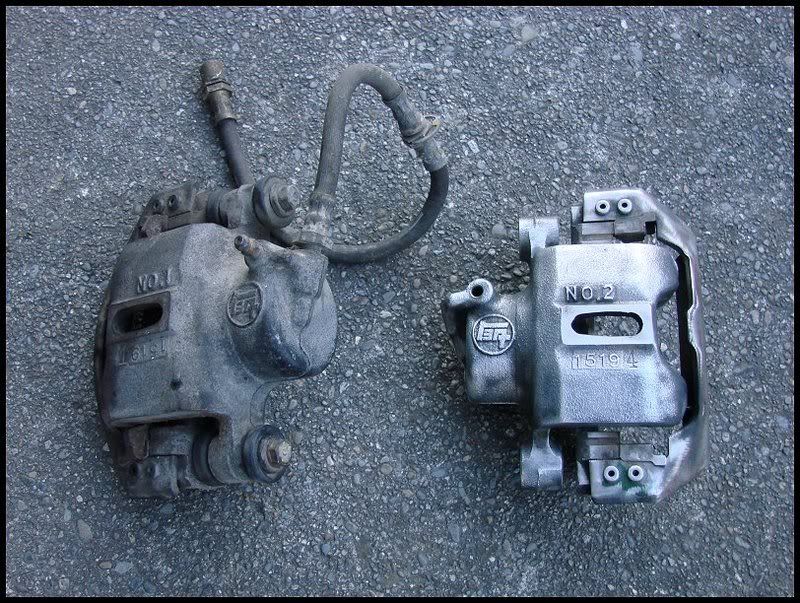 1 x stripped caliper, and a detail shot of the sweet little TOYODA logo cast into the bit that houses the piston (just because I thought it looked cool!)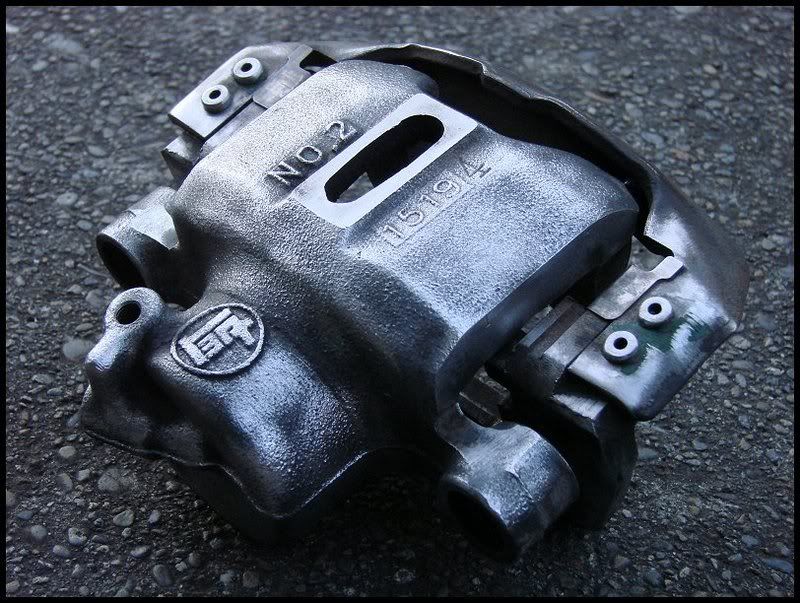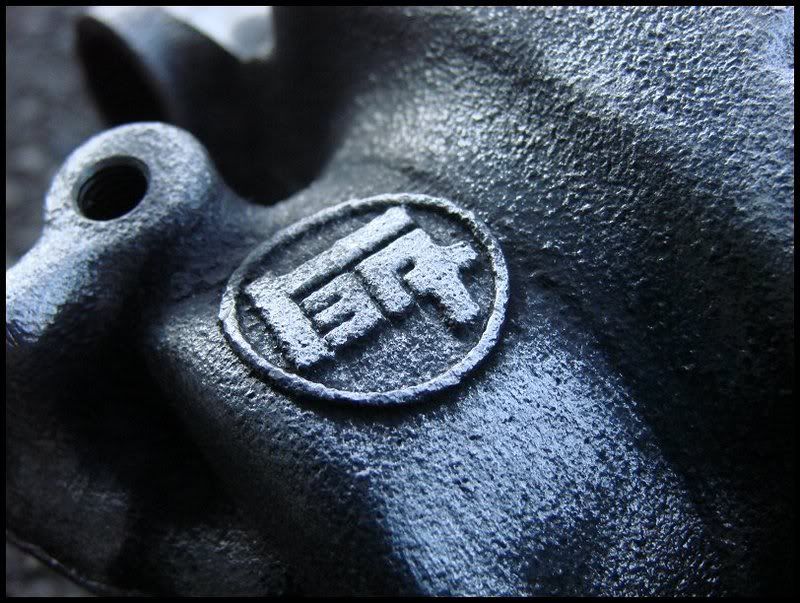 Finished it all off this afternoon, as well as cleaning up the hubs which will also get a coat of por 15 or something similarly hard wearing - perhaps a heatproof paint in a charcoal/gunmetal grey type colour I'm thinking.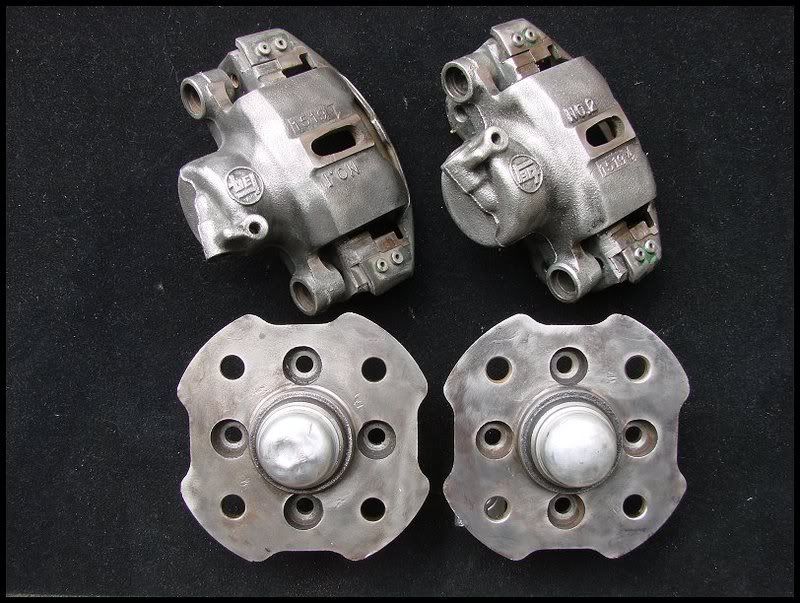 And to finish this post, a few bits and pieces I've bought over the last wee while. First up is an array of TGP bushes, including LCA bushes, swaybar bushes/cushions, RTA bushes... and joining them is a caliper kit so I can refurbish the brakes completely.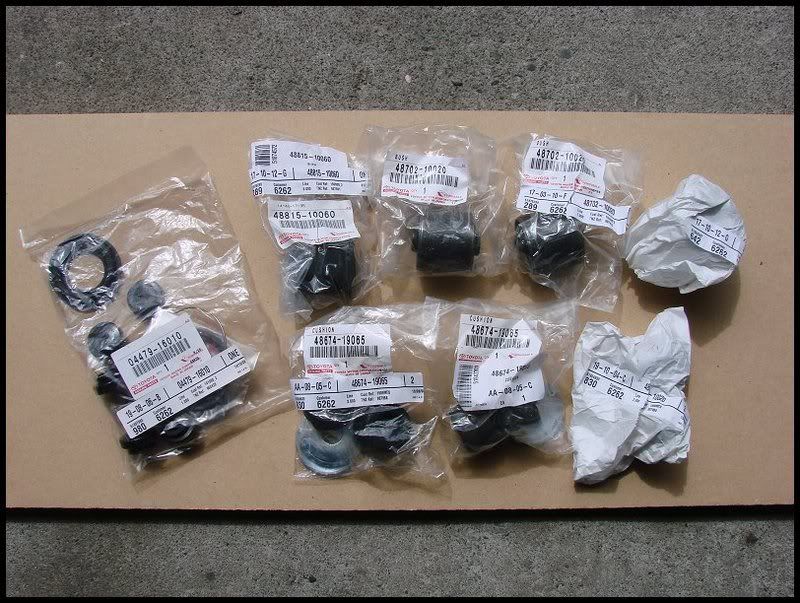 Secondly... might have seen these before, but I scored a set of JC Project alloy wheelnuts for a sweet deal on NZHondas some time ago. Maybe rice, but I like the finer details.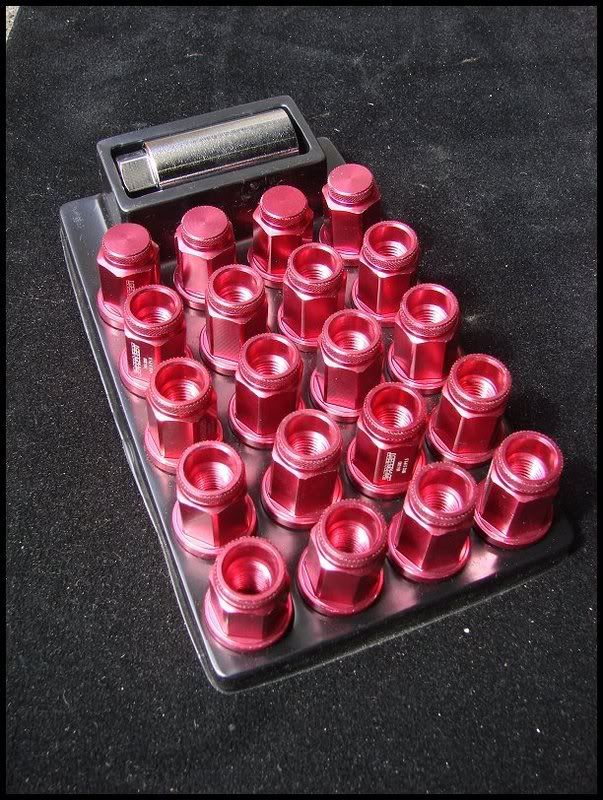 And a pic of how the car's been sitting for the past god-knows-how-long. Sharp eyed readers might notice the new addition of stainless beauty rings on the steels... thanks to the old man from the South for his generosity.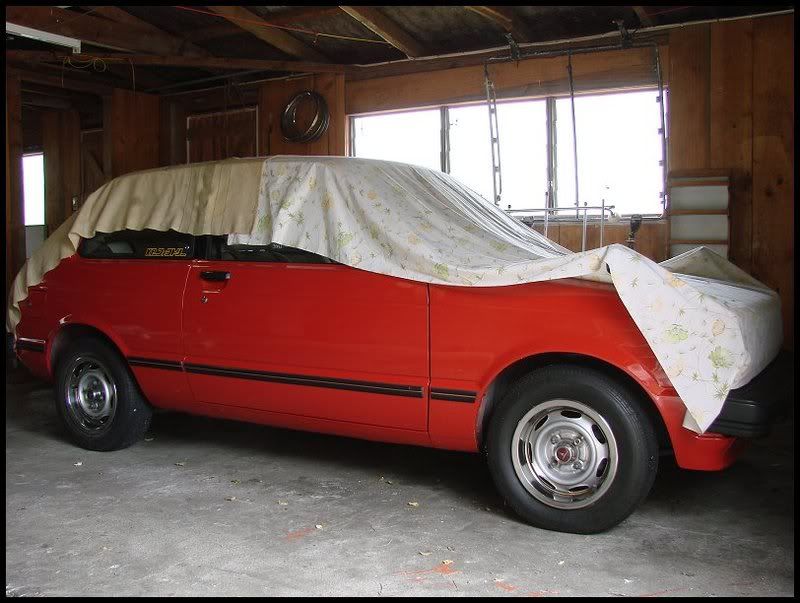 Hopefully updates will be more frequent over the summer months, as I have more time after work hours to spend on car stuff in the shed!