Just picked up a nice 1980 te72 3tc 4dr sedan on Vancouver island.
this build will be slow and on budget, no high dollar anything, not a drift car, just an old corolla getting lower, wider, and a bit faster.
it's "rust free", rocker, fenders, quarters, front/rear valences, hood, floors, frame, and truck lid are rust free, but the doors have rotted from sitting and the spare tire well is somewhat rotten from a dumb carpet placed under the spare.
the car has recently had a lot of work done to it:
every single part of the brakes is new
new front wheel bearings
new head gasket, plugs, wires, cap/rotor, fuel filter, rad hoses…..
blah blah blah… just a bunch of stuff I don't need to do now
it needs doors, a manual swap, and wheels (something between 13x7-14x8, 15's sometimes look to big on these… not sure).
I'll be building coilovers the old way, with sw20 rear shocks up front, with threaded sleeves (~400lb/in) and cut the casing down 50mm and get some rca's and camero rear shocks in the back w/ cut down ae86 rear coils. simple but quite effective.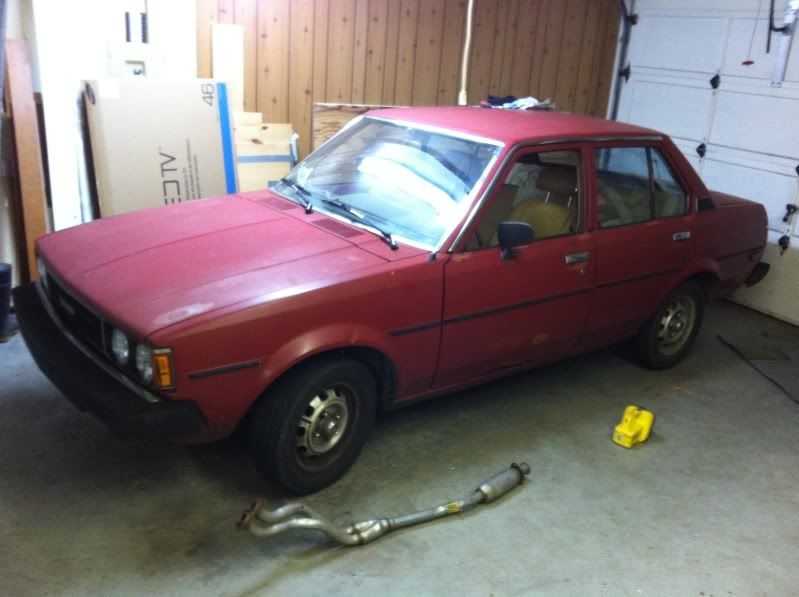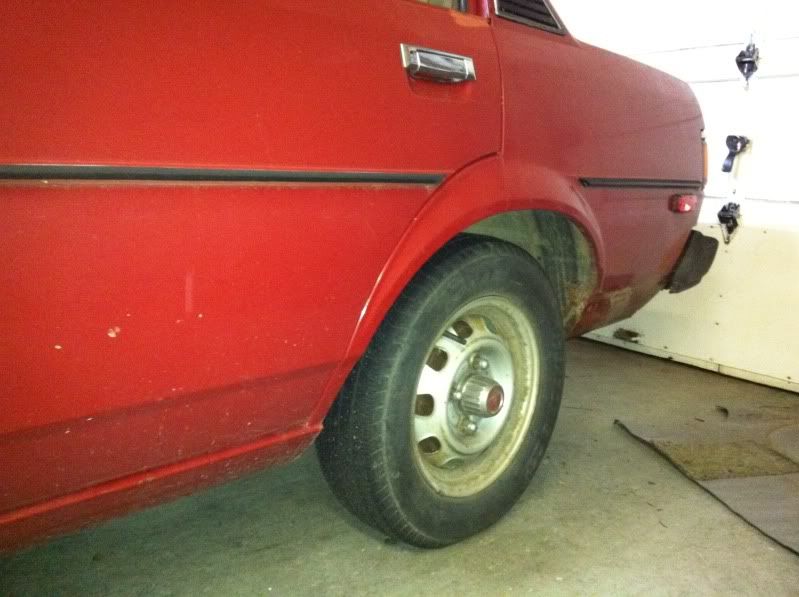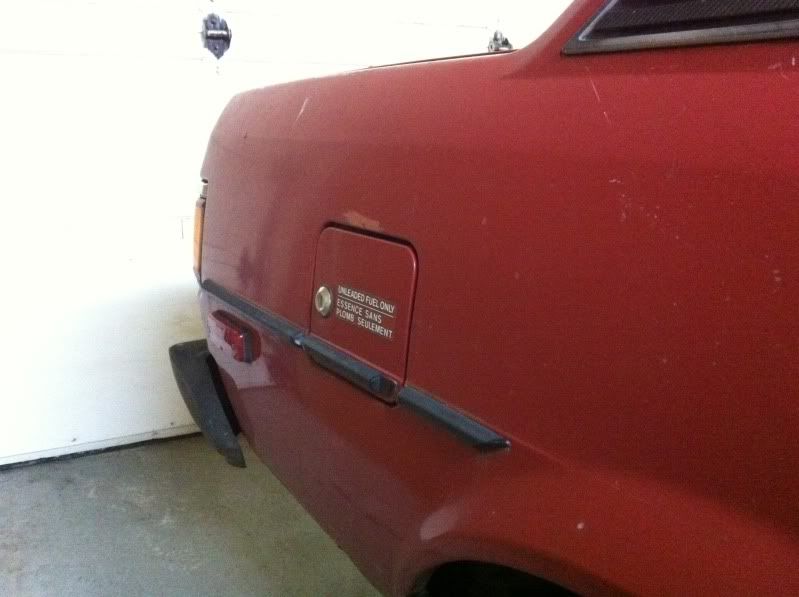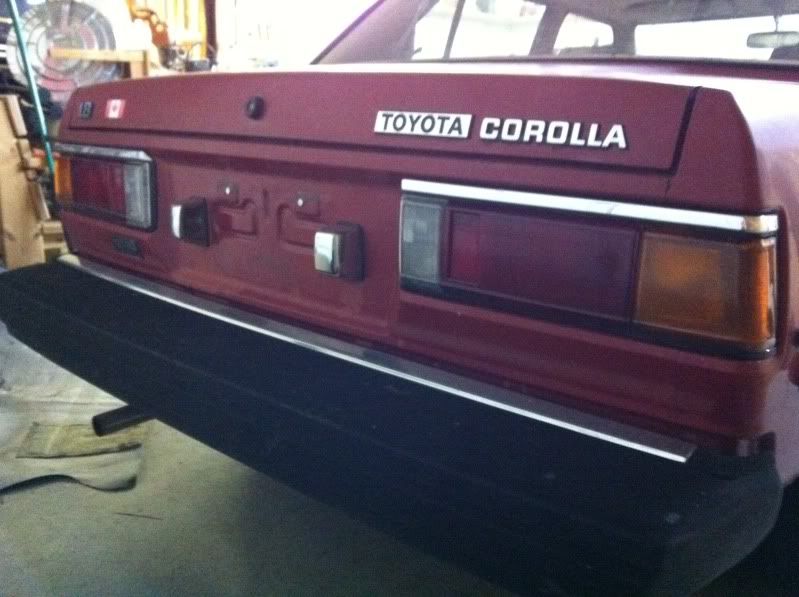 progress done today:
-fixed the passenger door the wouldn't unlock.
-vacuumed about 3 lbs of pine needles out of it.
urgent requirements: (aside from being lower and wider)
-new starter so i don't have to hit it with a wrench while turning the key.